Mellor and Scott Local Business Association
We are an association made up of local businesses from various communities worldwide. Coming together, with associate chapters located in many major centers around the world, we foster the connections and networks within local business communities to support one another, to share resources, to engage in business relationships, and to promote and uphold one another, while enhancing the communities in which they live and serve.Check out our Member Hosted Seminars available now!Check out our member blogs!
Bringing business owners together to grow together!
We encourage small to mid size local businesses, who are wanting to build connections in this way, to reach out to us. We have many local businesses in various communities. And we can find you a chapter where you can build on your networking with other business owners. If you want, you can also submit a request to start a chapter in your area, if need be.Lets work together to build a thriving community of local businesses in your area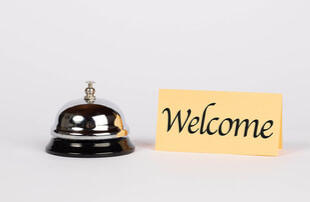 Annual Dues Reminder
Our Annual Membership Dues will be mailed out to all of our members as of June 30th. For Mellor and Scott to continue to provide Local Business Awards, we count on these dues. And we appreciate your continued memberships!
Welcome Our Newest Members!
Please join us in welcoming a new member into our midst! Martin Davis has joined our midst, coming from Edmonton, Alberta and is looking forward to making connections and networking with the Edmonton Chapter. Martin is heading up a junk removal service and has been busy acquiring additional equipment. Recently he has expanded his original operation to include dumpster rentals and is looking forward to growing his operation to meet the demands in and around Edmonton.Another newcomer to our community is Bull Dog Hydrovac. Company owner, Rick Dubeau, says that his team of operators are ready and willing to assist in any excavation projects you may have on the go or coming up. His company does day lighting, slot trenching, pole setting, pile setting, tank clean outs, and other services offered by means of hydrovac truck service. Multiple trucks on the go help his company be in more and more locations, working hard in the community. Welcome aboard! We wish you great success here and everywhere!Here we Grow Again! Say hello to a new member this year - Tile Installation Pros Edmonton. It is with great pleasure we welcome Randy Newman and his team of tile installation specialists to our family. His team is busy making sure that when it comes to tile installers in Edmonton, they are the ones people hire! Welcome to your new chapter here and we wish you much success in the future!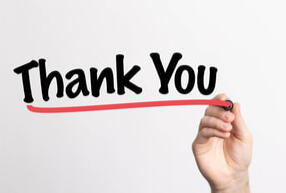 A new look for a new year!
As you may have already noticed, our website looks a bit different! This is because we are working diligently to roll out this new site, which will allow us to cut administrative costs and save funds. We will be bringing back all of our prior features, upcoming events, and award photos as we work through the development stage of this site. We would like to send out a great big THANK YOU for all of our talented members who are assisting in this project, along with running their own businesses and websites. Our members are truly amazing and supportive!
Congrats to Arborist Tree Care for their Chapter Award!
Team work, dedication, and commitment to a vision has definitely paid off for our member, Arborist Tree Care. The future is indeed looking bright for this company! Plans for expansion into other locations are in the works and growth is on the horizon. Their Chapter Associated Members voted in favor of awarding Arborist Tree Care the "Rising Star" award recently at a chapter meeting. Congratulations are in order and we wish them the very best in their expansion!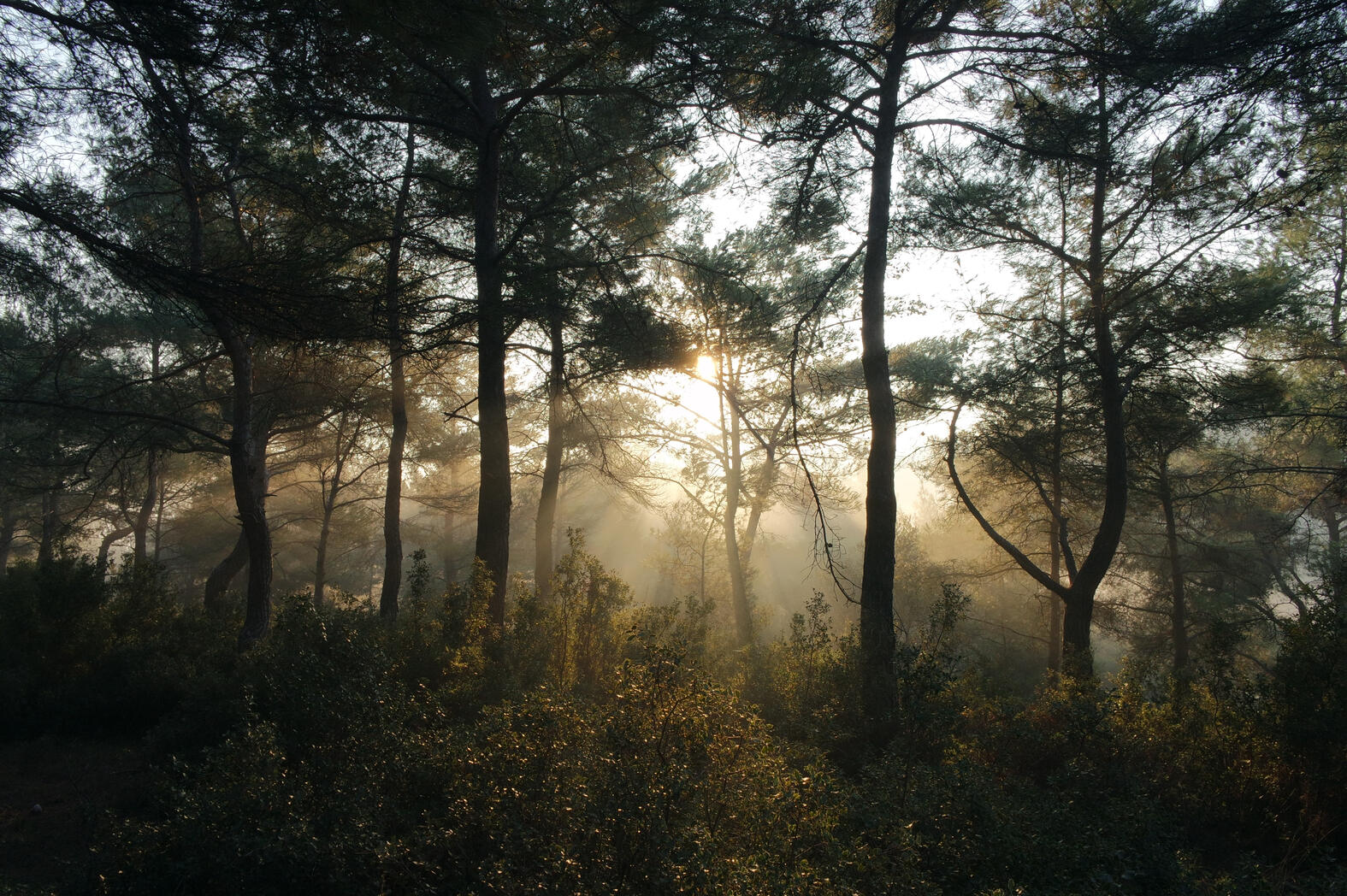 Member Check Ins!
In addition to being very busy currently with asphalt paving and maintenance all over the place, David Mills has volunteered to fill the recently vacated Chair position of his Chapter. David confides in us that the support he has received from his chapter has motivated him to give back to the group and he is looking forward to growing the chapter in the months ahead and assisting future members. We want to thank you for your dedication to making your community grow!Checking in with us during this crazy season is Septic Service Nashua. Walter Sanges reports that business is still rolling in for his company. They are continuing to provide septic service in Nashua to all his clients and gaining new ones daily. He wants to thank his Chapter for their continuing support and referrals that have been coming in. Another example of Chapter members growing together!Priority One Security Training checks in with us recently. They have noted an increase in registration for security guard training in Edmonton. They believe, and we agree, that there has been a rise in need of security guards due to the Covid-19 situation. With businesses now beginning to renew their activities, often locations are restricted to maintaining a certain number of clients allowed on site. Other businesses are hiring security guards to monitor the head count of individuals entering and leaving establishments. Thus, keeping in line with new regulations. And creating more job openings in this field.Painters Enterprise is reporting a steady flow of new clients. They have been continuing to offer interior painting services to both residential and commercial clients. One of their recent clients is taking advantage of reduced bodies in the office spaces and has decided to launch a repaint of their work space. Most of their employees are working from home and this allows for painters to complete the refinishing of areas without impacting employees. They believe that the employees will appreciate the fresh, new feel of their work environments once back to the location on a full time basis.Studio Vanassa is operating stronger than ever, reports our long standing member. Since it opened in 1998, the studio has been promoting permanent makeup tatooing, employing the best of the best artists to serve their clients. They have now branched off to include paramedical tatooing in their services. This is a newer treatment process for persons with visible scars and stretch marks. By offering this kind of tatoo services, clients can be more comfortable in their own skin. There are not a lot of qualified technicians in Edmonton for this service so they are pioneering the service in their area. We wish them great success! They are still offering their other services such as lash extensions, nano brows, tooth gems, and other skincare.Pest Control isn't a glamorous field to specialize in. But for this member, they have been steadily earning the top rank when it comes to bed bug exterminator. Dean Fields has been busy not only promoting his own pest management business, but has been promoting membership with his chapter. It is worthwhile noting that he has brought in 3 new members! Dean is always ready and willing to mentor new members and this really shows his dedication to his chapter. Way to Go, Dean!Curt, over at Capt Clean Window Cleaning and More, has given us an update on his expansion project. He has set his sights on being the best Window Cleaning Service in Edmonton and has now set up operations in 4 different regions of this large metro centre. With having teams dispatched from satellite offices across the city, he is confident he can provide greater service throughout the whole city. Good luck on your expansion! We are cheering you on!
Edmonton Chapter Continues to Grow!
It is incredible to see the growth that has begun to happen in the Edmonton area! With strong chapters existing in the North and West area of the city, we are so pleased to hear of a new chapter opening up in the South region of the city! As we understand right now, this chapter already has 7 new members and we are so excited to hear about their progress. Val Turner, the owner of Towing In Edmonton, will be leading up the chapter and we want to thank him for his continued support of our foundation. Lets all help him in anyway that we can to make this year a complete success for his chapter!And one more for the Edmonton Chapter! A new member has joined this chapter, with hopes of connections and opportunities! We wish to welcome Tanner Lewis, the owner of Bookkeeping 4 Edmonton. This company is offering digital bookkeeping and accounting services to other businesses. They also have CPAs on staff to handle the corporate tax filing and statement preparations. Personal income tax is also available, if anyone is interested. Let's help them become the Bookkeeping Edmonton company out there!
Epoxy Flooring for Basements
Homeowners have long known about the durability of epoxy coatings to the concrete floor of their garage. Easy clean ups, durability, and resistance to stains is well known. Design and functionality are also recognized. But there is another benefit to epoxy coatings – waterproofing. You might not recognize that as a garage benefit right off the top of your head. But think for a moment about your basement in the house.A damp basement is a concern to homeowners. The dampness can lead to nasty bacteria that can also be a health risk. We are talking about mold and mildew. When you apply an epoxy coating to the floor surfaces, you are applying waterproof protection. It will keep moisture from penetrating the underlying foundation. Which could prevent structural damage in the long run. Essentially, water sits on top of the epoxy flooring and does not have anywhere to go. Mopping up any dampness eliminates it and epoxy is resistant to mold and mildew as well.You cannot deny the ease of cleanup on a nice smooth surface. Epoxy flooring provides a super easy to clean surface. Dust, dirt, and stains clean up very easily with a mop or vacuum. There are no cracks or crevices to trap dirt and grime in, causing a headache to try and keep clean. It is simply a stress-free, easy cleaning job, with minimal maintenance required. Epoxy also tends to be more slip-resistant as well, giving it also a safety benefit.
Epoxy can almost be thought of as a protective shield over concrete. It is very durable and will protect concrete flooring for many years to come. Even if homeowners decide to finish the flooring with other materials, such as laminate flooring or carpeting, what a great base to start from. You can be assured that, whatever you should choose later, the epoxy is still a valuable choice to do now.Let's speak for just a moment about the different colors and styles that epoxy coating can bring to your basement. Beside from the fact of it's outstanding water protection and its durability, it can really enhance the appearance of the flooring of your basement, blending in beautifully with your already outstanding style and finishing touches. We have seen many people absolutely shocked and surprised that the flooring is an epoxy coating.A lot of people may be under the impression that applying epoxy is easy to do. And they may be right to a certain extent. However, when you choose to hire a professional to handle the job for you, you can be certain that they have ensured the proper preparation work has been done, the correct type of product used for the expected results, and the application of the product is done correctly. It may come down to the difference in having to do constant touch ups or living with a finished result that wasn't really what you were looking for to begin with. In more situations than one, a professional is hired to fix the issues of the unskilled workmanship. It may be worth considering this, before you attempt to do this yourself, just to save a few bucks. In the long run, it could cost you more.Read more interesting articles on some of the blog networks we support!
Benefit of Professional Painters
Why Choose Leading Painting Contractors?The difference between a professionally done paint job and a DIY paint job is significant and can be highly noticeable if you are not already a talented painter. The quality of the end result is the most apparent factor. Based on how good you are at painting, the quality may differ greatly. If you do not want to waste your time on repairing your painting issues, then it would be best that you choose the leading Edmonton painters and contractors in order to get that professional finished quality for your project. The following are some reasons why you should:Saving time and money
Painting your house can be an appealing DIY project to do on your own. Yet, it should be noted that you will need to begin from scratch and that it is important that you know the proper painting techniques in order to avoid destroying the appearance of your home. Should you lack experience with painting your home, you should hire a professional house painting contractor to avoid wasting resources. Not only will this help you save time, but it can also save you money as the experts will have the right equipment and paint to get the job done properly and efficiently.
Quality of the end result
You will not need to worry about a botched paint job with the assistance of the best painting contractors, as they will give you the best and high-quality outcome. They will help make sure your house will appear perfect after a thorough paint job. Having a good paint job enables you to boost the value of your property as well, which may be the best solution should you want to sell your home in the future.
Knowledge of patterns and colors
You can always choose your own colors and patterns that you want in your house or outdoor project. Yet, if you are unsure about which to pick, expert painters can provide quality suggestions and recommendations in order to avoid wasting time and money. They can also give you budget-friendly colour schemes and alternatives, should you need that as well. If you want the added protection on your property, they can aid you in choosing the best paints that are resistant to UV rays and extreme weather conditions.
Professionally trained
In trusting the leading painting contractors, you can rest assured that they are partnered with the most skilled and trained crew that can handle your painting needs. As experts, their clients' loyalty is highly valued and they can guarantee efficient and timely results. Dependable painting contractors can make sure that the painters know the most efficient techniques in painting and have had the proper training to assure the best results from everybody involved in your project.
Right painting equipment
Hiring top-rated commercial or residential painters can also assure that they have the right tools and equipment for your project. It is critical to remember that specific paint jobs need particular tools, such as sprayers, safety gear, and patching tools.Read more interesting articles on some of the blog networks we support.
---
---